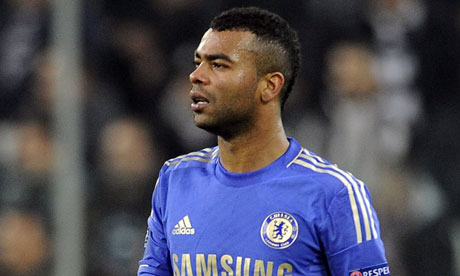 Ashley Cole has negotiated a new deal at the club which will extend his contract until the end of the 2013/2014 season!
It has been reported that an agreement for an extension has been reached, both parties are just waiting on the formality of putting pen to paper to seal the deal.
It is a huge relief to know that this mini-saga is over, it was a no-brainer to give Ashley Cole a 1 year extension, he is still the best left back in the league and arguably the world. This will likely mean speculation surrounding the Blues' interest in Southampton left back Luke Shaw will peter out, at least until the summer.
With this deal almost done, you can't help but think Lampard still has hope yet of gaining a short extension on his deal. Frank has reportedly been in talks with LA Galaxy and up until now has been very coy when questioned on his Chelsea future. It was more than suggested by Rafa Benitez upon his arrival that both Lampard and Cole would not be at the Bridge next season, yet the club seems to have come to it's senses and offered Cole a contract. Could Lampard be next?
Sources:
BBC Sport
Telegraph
Article by Martin Smith
Follow me on twitter @MartinSmithCFC
Find your Chelsea tickets at Viagogo!
Carefree & KTBFFH!